Penhaligon Stud

Welcome to the website of Penhaligon Stud. Please feel free to browse the pages which we hope you will find both interesting and informative.


Welcome to Penhaligon Stud

Penhaligon Stud is a small private stud producing quality warmblood horses from the very best European bloodlines for dressage and jumping.
Our broodmares are carefully selected for their conformation, movement and temperament, and not least, their ability to produce top level competition offspring. Most of our mares are Oldenburg's with pedigrees featuring some of the very best International bloodlines. Our foals are annually inspected by the Oldenburg Verband on their UK tour, the foals are judged on conformation, movement and their ability to reach top level in their given sport, foals which are considered to be of the highest quality are awarded the coveted Premium (Fohlenpramie). from 2009 - 2016 all our foals were awarded a Premium.

Sires are selected to complement our mares attributes and pedigree with the emphasis on breeding youngsters with quality but also a willingness to work, this we feel is all important. Foals are reared with care, regularly handled, wormed and trimmed. Most are registered Oldenburg and branded. Our older horses are lightly backed at 3yrs and turned away until the following year when they are then carefully and sympathetically produced With kind methods. Because our youngsters are handled from birth we find they are accepting of new experiences with trust and willingness.

We always have a selection of foals to 5 yr olds available on our Youngstock page.
Our young stock are reared to high standards and are all registered with appropriate societies.
Penhaligon Stud is situated in Newtown on the Shropshire/Wales border.
Visitors are welcome by prior appointment!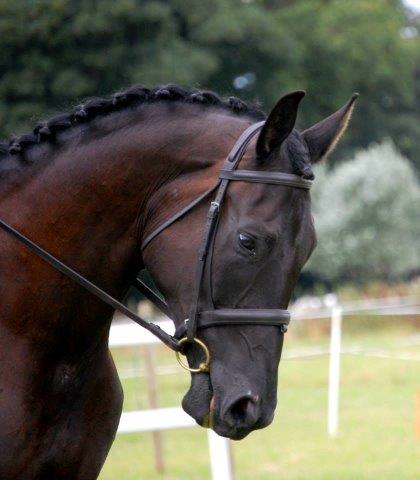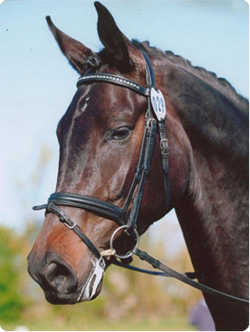 © 2003-17 Penhaligon Stud   Site Map   Accessibility   Privacy Policy
Powered by seren technologies